Mobile Audits and Checklists
Meet the challenges of maintaining compliance and safety standards from any mobile device.
REGISTER YOUR INTEREST
Online and Offline Incident Reporting
Collect data anywhere, anytime, with or without an internet connection.
REGISTER YOUR INTEREST
Smarter and Faster Audits and Inspections
Move your company to a mobile data work flow and put an end to wasted time and paper.
REGISTER YOUR INTEREST
 is a mobile platform that enables companies to manage audits, checks, installation, and maintenance activities (often at remote sites) simply and accurately. With built in asset management have a real-time view of the Who/What/Why/Where/When is available for any activity. The commonplace tools available on mobile devices such as the Camera and GPS positioning can all be used to capture information as part of these activities providing real evidence.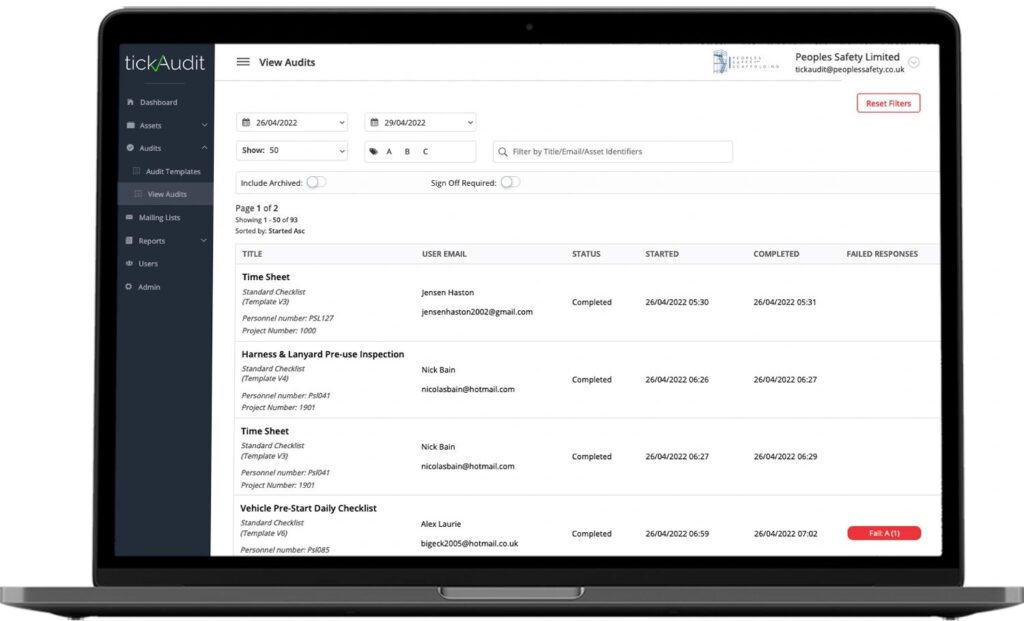 A central place to manage users, audit templates, assets and reports. View, filter and search all audit data in real-time. Role based access control lets you control access to features and functionality. Assign specific audit templates to users. Specify who does what, where and when it is done.
Use our intuitive template builder to quickly convert any paper forms or procedures into audit templates. Create multiple or single choice questions, date and time picker, signatures, QR Code, RFID tag, take photographs, attach images, enter text.
Attach images and rich text to individual audit questions to guide staff through complex procedures and capture real evidence of work done correctly. Guarantee the quality and traceability of work.
Create and manage assets on the dashboard, anything from Fire Extinguishers to Vehicles to Projects, the choice is yours. 
Scan assets during audits on mobile using the following:
Know where all your assets are, know what audits have been carried out against which assets. The full history and current state of any asset at the click of a button.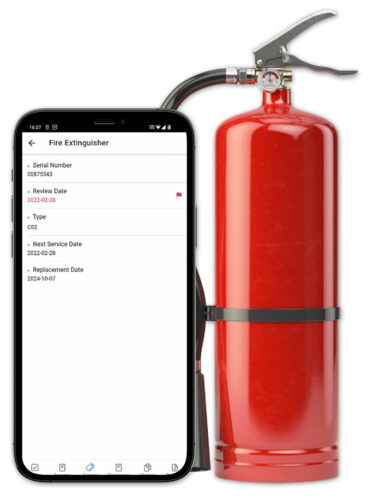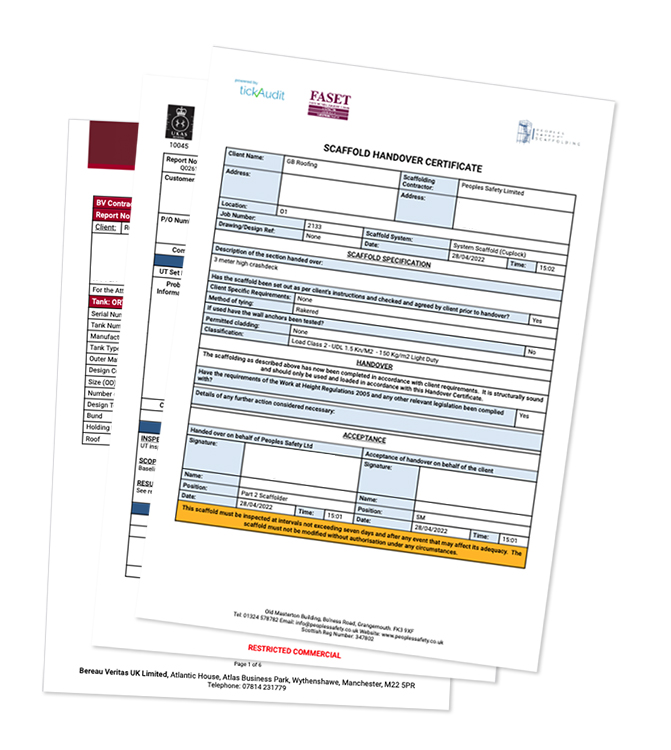 Let us help you develop your own custom branded reports for any of your audits, anything from Inspection Report, Handover Certificate to Installation Report, anything that is required to help with your business.
With TickAudit you can:
You can use the form below to register your interest and get in touch with us.
Frequently Asked Questions
You should find the answers to your questions here.
Do you offer a free trial version?
Yes, we offer a one month free trial of our standard product package. If you are interested in the enterprise product package then please contact us.
What kind of audits can I carry out using TickAudit?
TickAudit is designed primarily for carrying out audits to satisfy Health & Safety requirements, but it can be used for any type of audit or checks.
How do I allow users to carry out audits on their mobile devices?
When you are signed-up to TickAudit, you will receive access to a web based dashboard which makes it easy to add and manage users and audit templates.
How many users can I have?
You may have as many users as you require.
How do I reset a user's password?
Users can reset their passwords via the application on their mobile device. It is also possible to reset passwords from the dashboard.
How do I change a user's email address?
Account email addresses can be changed on the dashboard.
What are the system requirements?
The dashboard requires that you use a modern web browser. The mobile application runs on both IOS and Android.
Where can I get the TickAudit app?
The application is available from the Android play store and the Apple app store. Search for "TickAudit".
Does the app work on both Android and Apple devices?
The app is fully compatible with both Android and IOS.
How many mobile devices can be used?
A user account is limited to a single mobile device. You may have as many mobile user accounts as you require for your business.
Does TickAudit allow the scanning of barcodes and/or QR Codes?
TickAudit supports barcodes and QR codes.
TickAudit supports RFID tags on Android devices. For Apple devices you will need an iPhone 7 or later running IOS 11 or later.
Can I use the TickAudit app without an internet connection?
TickAudit can be used without a network connection. When a network connection becomes available it will synchronise all data automatically.
Audits and Audit Templates
What is an Audit Template?
An audit template defines all of the questions that need to be answered when carrying out an audit.
How do I create an Audit Template?
You can create an unlimited number of audit templates on the TickAudit dashboard. These can then be allocated to mobile users who automatically have them available on their mobile device.
Can I upload an existing Audit Template?
It is not currently possible to upload templates.
Can I customise data fields?
The questions defined in the audit templates can be fully customised.
How do I carry out an audit?
When an audit template is allocated to you from the dashboard it will appear on the app on your mobile device. You simply initiate a new audit from the mobile app.
How do I export an audit?
All audit data can be exported in PDF or Excel format, either as an individual audit or as a report containing the data from multiple audits.
Can I find out which audits have been completed?
The dashboard presents a live view of all audits. It is also possible to review historic audits and run reports against the audit data.
What can I do using the dashboard?
The dashboard allows you to -
Create/manage users
Create/manage audit templates
View in realtime all audit data
Run reports on current and historic audits
"The simplicity of TickAudit makes it easy for us to manage equipment and tasks for an ever shifting array of complex jobs."
Martin – Rope Access Sverige AB